Notice:
Features and Functions
The new iHelp 3G has superior features and the latest functions.
Lightweight - 1.5 ounces- comfortable to carry.

Durable - Shatter-resistant with rugged construction.

Small In Size - 2.5" x 1.8" x .67.

Loud - Crystal clear audio quality - No need to hold to the ear or mouth to listen or speak.

One-Touch Operation and Braille Button - Press the button 2 seconds and the call is placed.

Waterproof - Wear it in the bath or shower where most accidents occur.

Wireless Network - Take it wherever you go on a nationwide 3G wireless network

Voice Prompts - Lets you know the status of your call.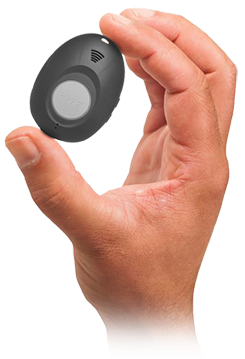 Direct GPS Location - Sends your position directly to the monitoring center and/or a loved one.

Fall Detection - Notifies the monitoring center/loved ones if you fall.

Geo-Fencing - Notifies operator/friends/family if you are near and/or step out of your pre-programmed 'safe zone'.

Extended Battery Life - 72 Hour Use - For maximum use between charges.

Battery Status Indicator/Fully Supervised Battery - Visual and audio indicator of battery status.

Protected Phone Number - Only the monitoring center can call you on your protected phone number, and this will ring your iHelp+ 3G™.


Asked Questions
App Download
Download and use the APP, love with parents goes further